Restaurants
There is no greater satisfaction than enjoying an exquisite dining experience, and at the Paradisus Palma Real we have 12 magnificent restaurants offering just this. From world-class gourmet cuisine from the hands of the famous chef Martín Berasategui at the Passion to the most authentic Italian cuisine at the Palazzo, exclusively for Royal Service guests. Come and enjoy variety and superb quality.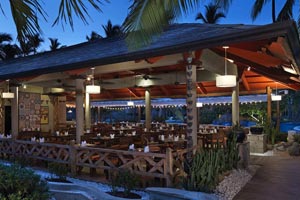 Vento
The Mediterranean is also present at the Paradisus Palma Real thank to Vento, an a la carte restaurant where bread, wine and olive oil play an important role. Spain, France, Greece and Italy are just some of the influences of its rich and healthy cuisine in a welcoming and stylish space, next to the resort's main pool.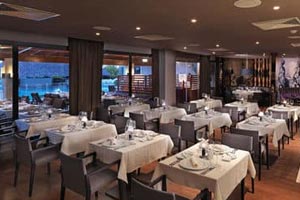 PALAZZO
by Martín Berasategui
Modern and elegant, a luxury dining space designed exclusively for Royal Service guests (*). As its name suggests, you will feel as if you had just entered a palace. Be seduced by the incredible flavors and aromas of true Italian cuisine at dinnertime, accompanied by an excellent wine from our extensive wine menu. At lunchtime you can enjoy a rich pasta overlooking the sea and the hotel's immense pool. And remember to leave room for one of its delicious desserts!
(*) Adults only / Exclusively for Royal Service guests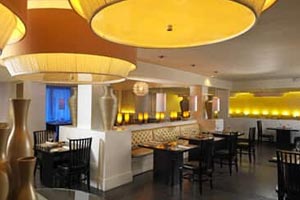 RAre
Rare, medium or well done? If your passion is meat, then this is the place for you. Rare perfectly combines elegance with the tasty cuisine of a steakhouse, offering a wide choice of cuts, both American and international. Your mouth will water!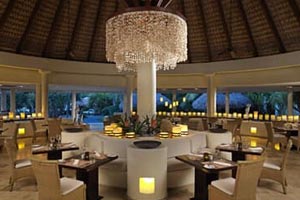 Fuego
DESCRIPTION: Fuego is a Latin fusion that celebrates the fresh ingredients of Latin America with unique touches of Peruvian cuisine. Come and visit us and discover your Latin soul.
TYPE OF CUISINE: Peruvian
OPENING HOURS: Lunch from 12.30 p.m. to 3.30 p.m. and dinner from 6.00 p.m. to 9.30 p.m.
Included for Royal Service and The Reserve guests
(*) An additional charge applies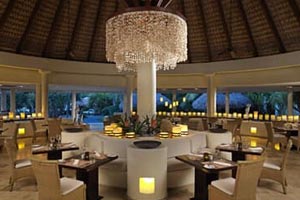 Fuego
Feel the fire and passion of a true Latin restaurant, taste it in every dish fused with touches from other worldly cuisines. Enjoy top quality dishes from a fresh ceviche, a churrasco, or tatakis and dishes where raw fish is the main ingredient. To round off the evening, try one of our delicious desserts, creamy mousses with coconut and lime or the even more fabulous chocolate delicacies. Dine in an authentic, elegant restaurant. Enjoy the show!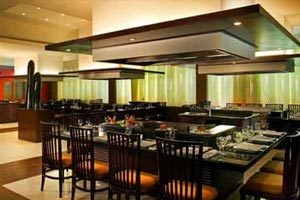 Bana
Discover excellent Asian cuisine at Bana from the hands of our expert chef and the freshest, tastiest ingredients. Start your dining experience with a delicious sushi or a wok and then enjoy the spectacle of teppanyaki cooking live. An unforgettable experience!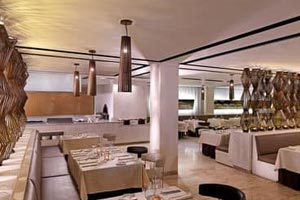 Olio
Olio is love at first sight, and what a beautiful sight it is! Here you will find the classical dishes of an authentic Italian trattoria, with freshly baked pizzas being the main stars. An exclusive yet laid-back space, where a stop for dinner is, without doubt, essential at least once.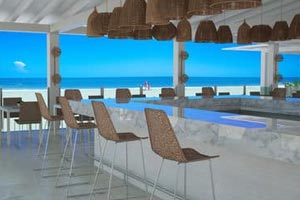 Brisas
Daytime by the sea? Have a quick snack while enjoying the Caribbean breeze at Brisas. Exclusive for The Reserve guests.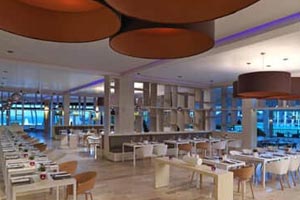 Naos
At Naos enjoy a delicious buffet serving dishes from all over the world. Open all day, it has hobs and grills where our chefs will prepare an omelette with your chosen ingredients especially for you or some meat or fish done exactly as you like it.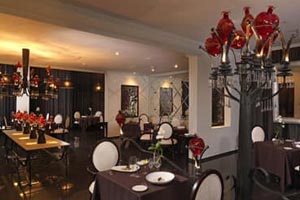 Passion
BY MARTIN BERASATEGUI
With a distinctive and cutting-edge atmosphere, the Spanish chef Martín Berasategui, winner of 8 Michelin stars, offers the best of his world-famous concept of fine dining. It is precisely the passion with which he creates and prepares every one of his dishes that provides this adults only restaurant, winner of the 4-Diamond Award by the AAA, its name. With a sophisticated menu and a sampling menu paired with a select choice of wines, Passion by Martín Berasategui (*) is the definitive gourmet experience that we wish you to enjoy. (*) With charge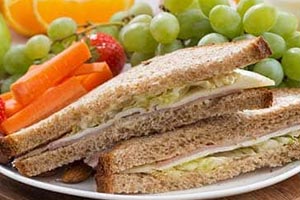 Snack
Find a great choice of freshly made sandwiches. Ideal for informal meals as you enjoy a wonderful day by the pool or on the beach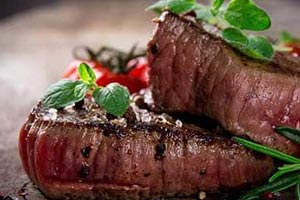 Aqua
Modern and fresh Mediterranean cuisine, combining the chic and the sophisticated.